News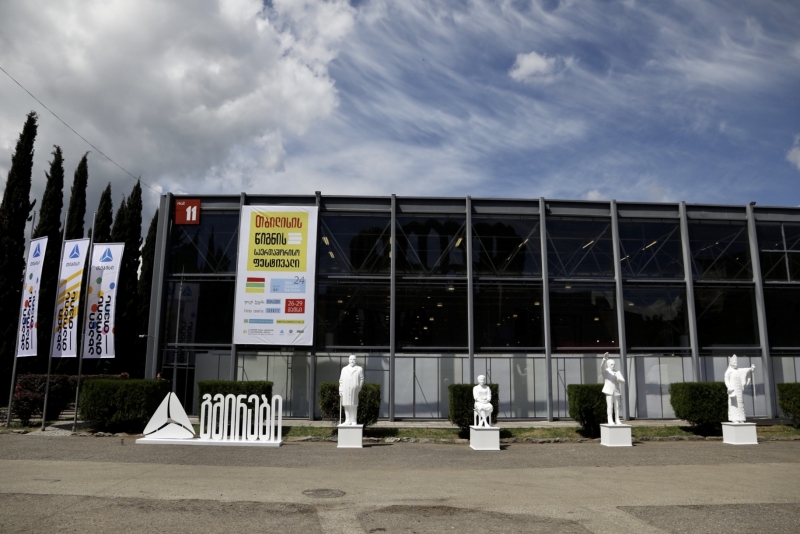 24th Tbilisi International Book Festival

The 24th Tbilisi International Book Festival was returned to the visitors to its full-scale traditional format. Tens of thousands of readers visited the festival for four days. As a tradition, Tbilisi International Book Festival was hosted in Expo Georgia pavilions in Tbilisi.

The opening ceremony was held at the 3ed pavilion of Expo Georgia. The speakers at the opening ceremony included: Rusudan Mosidze (GPBA), Gvantsa Jobava (GPBA), Tinatin Beriashvili (GPBA), Maka Nasrashvili (Tbilisi City Hall), Nino Egadze (TBC Bank), Vice President Of The Istanbul Chamber Of Commerce İsrafil Kuralay and publisher and writer Munir Ustun.

Nearly 80 Georgian and foreign publishing houses and organizations took part in the book festival. Over 100 writers, translators, publishers, and artists participated in up to 100 events taking place at the Festival, including a special children's section and program developed by TIBF partner TBC Bank. Numerous workshops, puppet theater, and meetings with children's writers were held for four days in the Children's space.
Tbilisi International Book Festival dates back to 1997 and has been held annually ever since. It is one of the most popular and sought-after cultural events in Georgia, gaining fast-growing public interest year after year. The main objectives of TIBF are popularizing reading in Georgia, assisting the development of the publishing sector, enhancing international relations, and promoting literary processes.

Tbilisi International Book Festival is supported by the Tbilisi City Hall. The Festival partner is TBC Bank and the online store Veli.
Subscribe to newsletter
What language do you prefer for newsletter?