News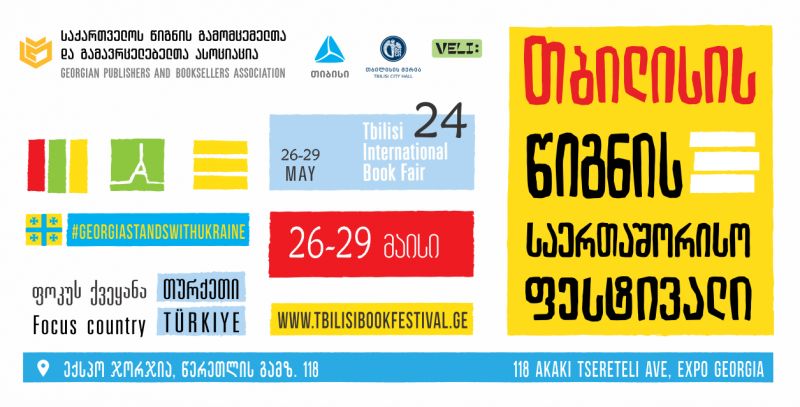 Preparing for 24thTbilisi International Book Festival

Georgian Publishers and Booksellers Association is delighted to invite you to the 24rd Tbilisi International Book Festival taking place in physical form from May 26 through May 29 in Expo Georgia.
After years of pandemic challenges, the festival returns to its full-scale traditional format. Traditionally, the 11th pavilion will feature the main stands of both Georgian and foreign publishers and various organizations, while the 6th pavilion will house children's books and related accessories.
Türkiye is the Focus country for the 24th Tbilisi International Book Festival. The focus country program is prepared by the Istanbul Chamber of commerce and the Republic of Türkiye Ministry of Culture and Tourism. Nearly 20 authors and 10 publishers will attend the festival from Türkiye. As a Focus Country, they have a special program to introduce Türkish culture and literature.
Moreover, the project "Actors for Literature", returns to the festival. The project is hosting famous Georgian film and theatre actors, presenting books, and leading artistic readings. The program usually gains a lot of spectators and significantly contributes to promoting reading in Georgia.
Our website https://tbilisibookfestival.ge/index.php?l=en enables users to access the details about the festival program, which will be announced soon. Guests can also read up on important and interesting information about the festival.
Tbilisi International Book Festival is supported by Tbilisi City Hall and VELI.store. TBC Bank is the festival partner.
The list of exhibitors for the 24th Tbilisi International Book Festival can be found at the link: https://tbilisibookfestival.ge/members.php?l=en