News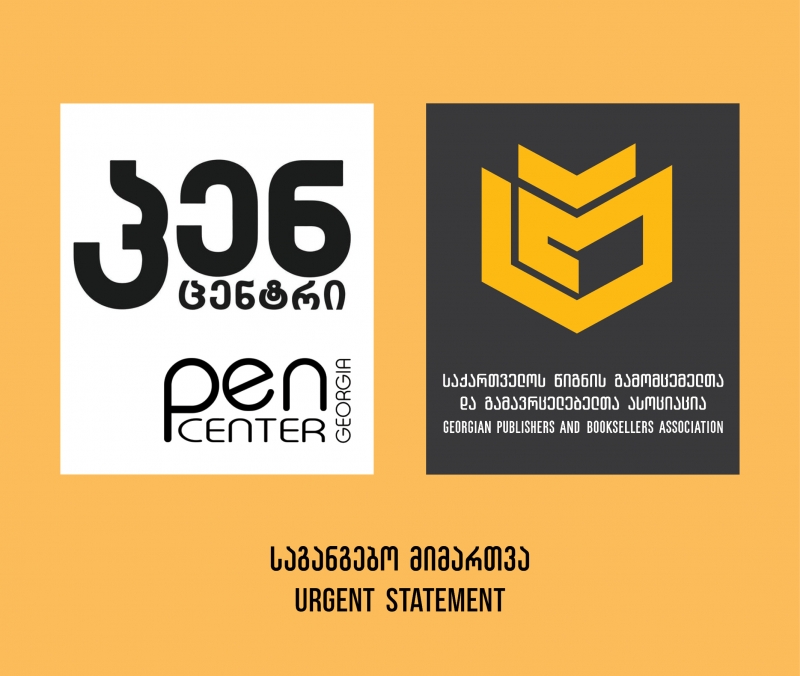 Georgian Writers and Publishers Appeal to the International Society

Georgian Writers and Publishers Appeal to the International Society, Diplomatic Missions Accredited in Georgia and International Organizations, Foreign Colleagues and Friends of Georgia
February 23 is a tragic date in the history of Georgia. Today we proudly remember and mourn the loss of Georgian cadets and thousands of soldiers, who sacrificed themselves to protect the sovereignty of Georgia in 1921. Despite this great sacrifice, on February 25, 1921, Tbilisi was occupied by the 11th Red Army which made Georgia a part of the Russian Soviet Empire. The loss of independence was followed by brutal repressions, banning of political parties, mass shootings of thousands of people, long imprisonments, and exiles.
Despite five weeks of struggle and heroic sacrifice, the citizens of the Democratic Republic of Georgia were unable to defend their independence. The Soviet occupation, beginning on February 25, lasted for seventy years. Today, 100 years after these events, Georgia and our country's democratic achievements are still in great danger.
The current government of Georgia has embarked on a path of dictatorial rule and after the usurpation of state institutions, began prosecuting and arresting its political opponents. We are certain that such proceedings – the exclusion of Georgia from the path of democratic development and the betrayal of the country's aspirations towards Western values – serve the interests of the current Russian government and are carried out with their direct participation.
Georgian writers and publishers appeal to all of our friends and supporters, to share the threat we are facing and to once again express solidarity in support of our rightful fight for freedom and protecting independence!
Georgian Publishers and Booksellers Association
Pen Center Georgia
23.02.2021
Signatories:
Rusudan Mosidze
Gvantsa Jobava
Paata Shamugia
Irakli Kakabadze
Zviad Kvaratskhelia
Maya Kudava
Khatuna Tavdgiridze
Irine Chogoshvili
Nestan Nene Kvinikadze
Lasha Bugadze
Natia Giorgadze
Buba Kudava
Dato Gorgiladze
Zaza Koshkadze
Medea Imerlishvili
Nato Ingorokva
Nina Suramelashvili
Beka Adamashvili
Rati Amaglobeli
Jaba Zarkua
Kakhmeg Kudava
Rusudan Rukhadze
Ekaterine Togonidze
Tamar Kvizhinadze
Keti Nizharadze
Bela Chekurishvili
Beso Solomanashvili
Gaga Nakhutsrishvili
Manana Matiashvili
Darejan Kikoliashvili
Luka Bakanidze
Maia Aludauri
Teona Dolenjashvili
Shota Iatashvili
Nika Cherkezishvili
Beka Kurkhuli
Diana Anthimiadou
Dea Metreveli
Lela Shubitidze
Khatuna Tskhadadze
Toresa Mossy
Irakli Lomouri
Shorena Lebanidze
Giorgi Shonia
Gia Karchkhadze
Nika Samushia
Nika Lashkhia
Zurab Papiashvili
Maia Badridze
Ira Tatishvili
Shalva Bakuradze
Maia Liparteliani
Gia Gokieli
Batu Danelia
Maiko Turabelidze
Lela Samniashvili
Lia Vitek
Dalila Gogia
Nini Burduli
Otar Jirkvalishvili
Mako Janjibukhashvili
Khvicha Kalabegashvili
Maka Ldokoneni
Tina Mamulashvili
Tsira Barbakadze
Giorgi Chutlashvili
Levan Berdzenishvili
Vasil Guleuri
Subscribe to newsletter
What language do you prefer for newsletter?