Market Insights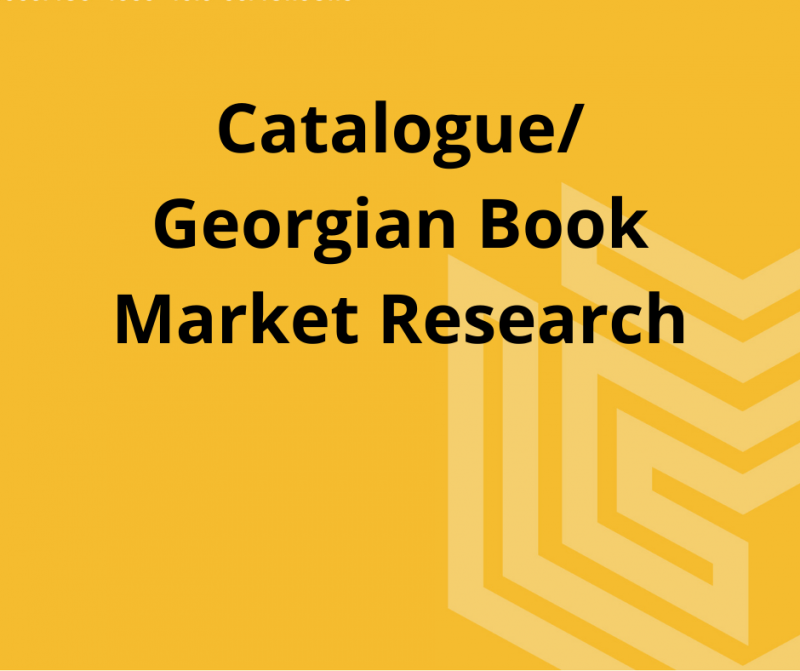 Catalogue/ Georgian Book Market Research

Publishers and Booksellers in Georgia
Publisher's Directory, prepared within the framework of the project "Georgia Guest of Honour at the Frankfurter Buchmesse 2018".
Follow the link to find the catalogue: http://www.gpba.ge/catalogues/1535949551.pdf
Georgian Book Market Research 2013-2015
The document represents an analytical report of Georgian book market research. This report was prepared by ACT for Georgian National Book Center.Research results used to develop a strategic plan to assess the book market in overall, define existing problems, further development of the book market and expand the database of readers.
Follow the link to find the catalogue: http://www.gpba.ge/catalogues/1600418519.pdf