News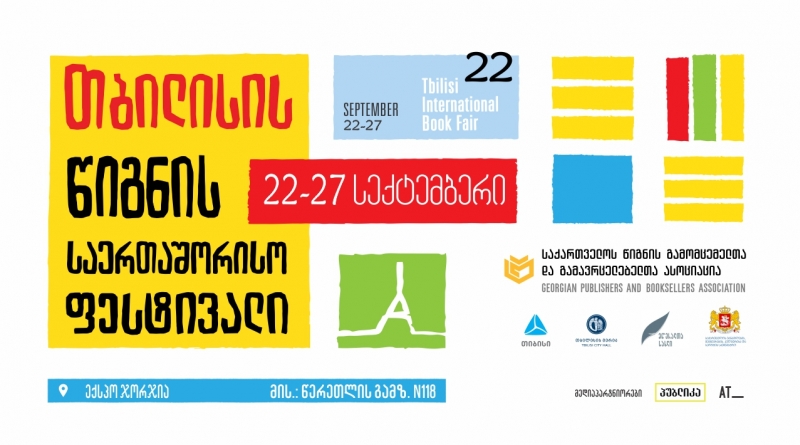 Tbilisi XXII Intentional Book Fair

Tbilisi International Book Fair will be held physically on September 22-27, in compliance with all existing regulations
Tbilisi International Book Fair (TIBF), postponed to September 2020 due to the Coronavirus pandemic, will be physically held on September 22-27. Taking into consideration the current pandemic related situation, this year TIBF will take a different form in order to strictly observe all the rules and regulations necessary to ensure the safety of all participants and visitors.
As a result, the fair's period has been extended and Georgian Publishers and Booksellers Association will host visitors for 6 days instead of the traditional 4 days - from September 22 to 27. This change is important to get as many readers as possible, as the number of people allowed at one time in the 11th Pavilion of Expo Georgia, where the book fair will be held, is limited according to the regulations.
For the moment, more than 40 publishers have registered to participate in TIBF. At Tbilisi International Book Fair customers will have several options to purchase the books: by visiting Expo Georgia 11th Pavilion and purchasing books directly at publishers stands, by buying pre-selected books at publishing houses operators in the joining open space of Expo Georgia (without entering the Pavilion), or by buying books online, without leaving home, on the website of GPBA. There will be a pre-registration system for those wishing to visit the fair.
An open air main stage for the literary-publishing program of the 22nd Tbilisi International Book Fair will be situated in the joining outdoor space of the 11th Pavilion. The program will incorporate dozens of events during the six festival days and will be free to attend for anyone.
The partners of the TIBF are Tbilisi City Hall, the Ministry of Education, Science, Culture and Sports of Georgia and Writers House of Georgia.
The friend of the book fair is TBC.
VIDEO GALLERY