News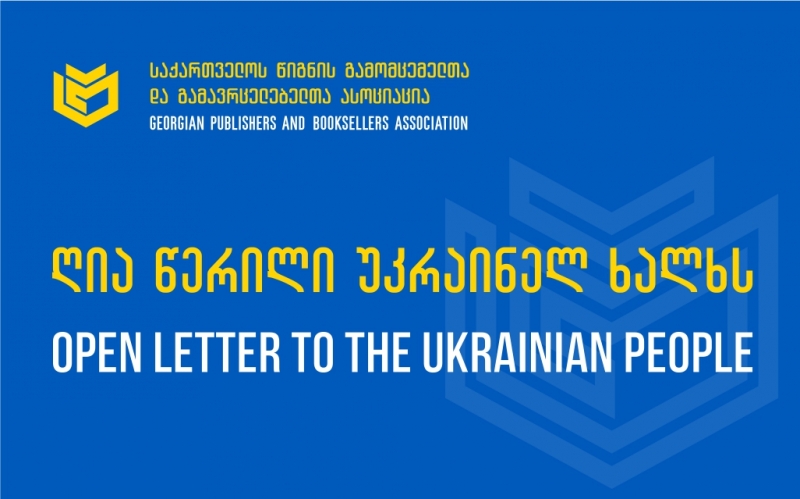 Open Letter To The Ukrainian People

We, Georgian Publishers and Booksellers - the citizens of Georgia - who have experienced the devastating consequences of Russian imperialism and aggression, express our unconditional support for the fight of the Ukrainian people against Putin's Russia. We comprehend that this process requires enormous sacrifice and is associated with the human tragedy for every Ukrainian, but we strongly believe that this war will lead to the defeat of the evil empire.

Georgian people express their full support for the unity and sovereignty of Ukraine through large-scale demonstrations in all major cities of Georgia. We condemn the militaristic aggression of the Russian Federation against an independent European country. We stand where the civilized world
stands, we stand by the brave, admirable warriors - for humanism, education, equality, freedom and a
peaceful future.

Solidarity and victory to Ukraine!