News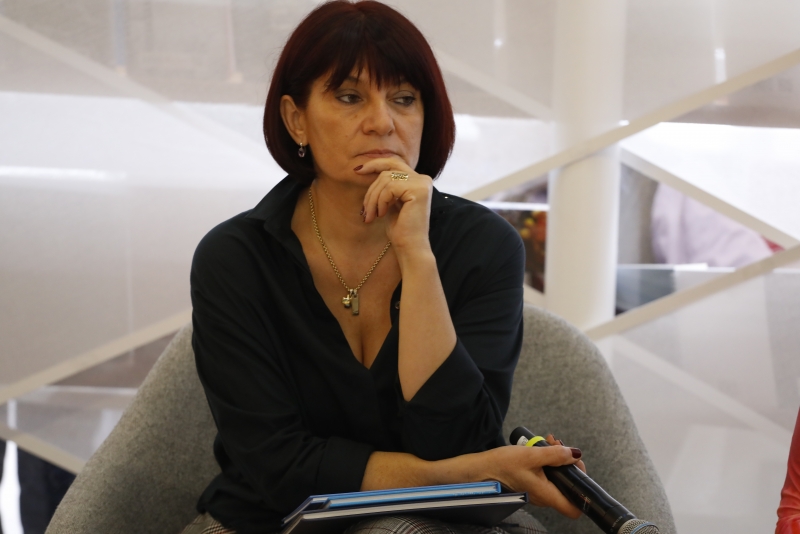 Rusudan Mosidze - GPBA new Chairperson

Rusudan Mosidze elected as the new Chairperson of GPBA

On July 15, 2020 the first meeting of the newly elected board was held, the board consists of GPBA's seven member publishers. During the first meeting a new Chairperson was elected for the term of one year. Board members unanimously elected Rusudan Mosidze as a new Chairperson of Georgian Publishers and Booksellers Association. Board elected Gvantsa Jobava as a Deputy Chairperson of GPBA.
Rusudan Mosidze is a co-founder and editor-in-chief of Bakmi Publishing, philologist. From 2005 Rusudan Mosidze periodically was a member of GPBA's Board, in 2019-2020 - Deputy Chairperson of the Association.
Bakmi Publishing was founded in 2000. It's been a member of GPBA since 2001. Since 2006, Bakmi Publishing regularly participated in book fairs in Frankfurt, Leipzig and Bologna. Its books have been translated and published in different European countries. The most successful projects of Bakmi Publishing, such as literary series and publications are "Treasury of Selected Verse", "Georgian Literary Tales", "Illustrated Encyclopedia of Symbols", "Classics and Modernity", "School Library" and others. Bakmi Publishing was awarded with the Georgian State Prize in 2003.