News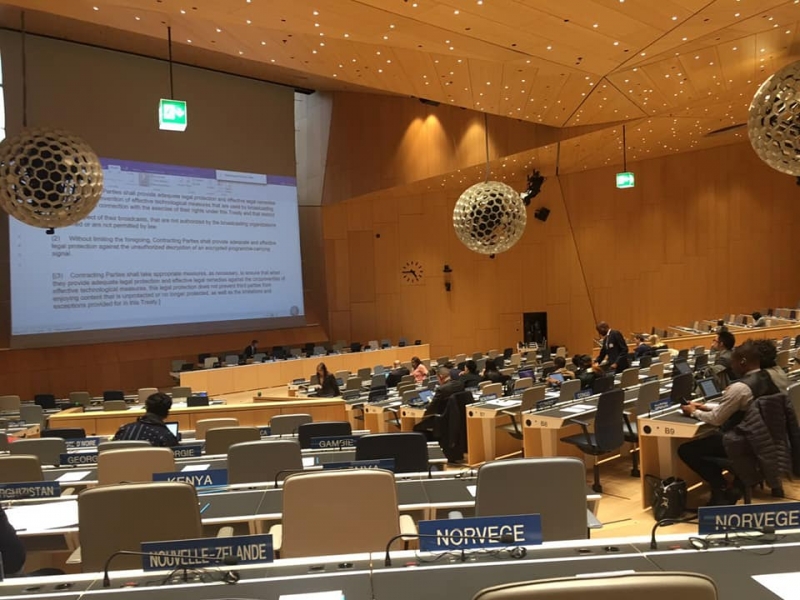 Standing Committee on Copyright and Related Rights in Geneva

From the 1st of April to the 5th of April along with Other members of the board of International Publishers Association, Gvantsa Jobava, the Chairperson of Georgian Publishers and Booksellers Association takes part for the first time in the 38th session of WIPO's (World Intellectual Property Organization) committee on copyright and neighbouring rights in Geneva.
Since 1967 WIPO has been working on the innovative and creative development of the International Intellectual Property System.
Global Forum of intellectual property is the Agency of the United Nations, that unites 191 countries and determines the issues of Intellectual Property Services, Policy, Information dissemination and cooperation across the globe.
Standing Committee on Copyright and Related Rights (SCCR), which was founded in 1998-1999 aimed at reviewing issues of substantive law and harmonization existing in the field of copyright and neighboring rights.
The Committee is composed of all member states of WIPO and the Bern Union, it also unites observers, some members of the United Nations Agency and a number of governmental and non-governmental organizations.
Standing Committee establishes recommendations considering the General Assembly or the Diplomatic Conference of WIPO.
The Committee currently discusses two main directions:
• Restrictions and exceptions
• Broadcasting organizations