Members
Information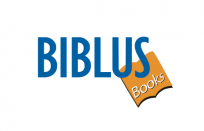 Biblus
Bookstore
Contact Person: Mariam Tsamalashvili
Address: Chavchavadze Avenue N7a; Tbilisi, Georgia
Tel: +995 593 41- 68 -31
E-Mail: biblusi@biblusi.ge
Web: www.biblusi.ge
Description:
Book chain Biblus was founded on May 23, 2008. The network includes 50 branches throughout the country.
Biblus offer a wide variety of books in all genres of literature on different languages and also stationary production.
Company has more than 2 ,000 suppliers in Georgia also England , Russia and Ukraine.
The company employs more than 400 citizen at the moment.
For the last 7 years Biblus was working on developing service system and nowadays we can offer modern and European standard service all over the Georgia.
It is very important that the company is supporting publishing business in the country.
Read the book, it would be better!